What To Consider When Purchasing Shipping Containers?
There are many things to look at if you're thinking of starting a business with shipping containers. Some of the things you need to consider are where you can purchase the containers, cost of the containers and what types you need for your business as well as the quality of the containers that you purchase.
The quality of the cargo containers for sale should be high as they need to endure storage of various equipment and handling. Shipping containers are made of different materials. These materials determine what kind of area they will be used in. You need to think about how durable they are and what kinds of uses you can get out of them. Some of the common known shipping containers are the steel boxes that are used for freight purposes and corrugated containers. If you're transporting a variety of items with different characteristics, the shipping containers you choose have to provide certain conditions so that the items will be transported safely without any damage from one place to another.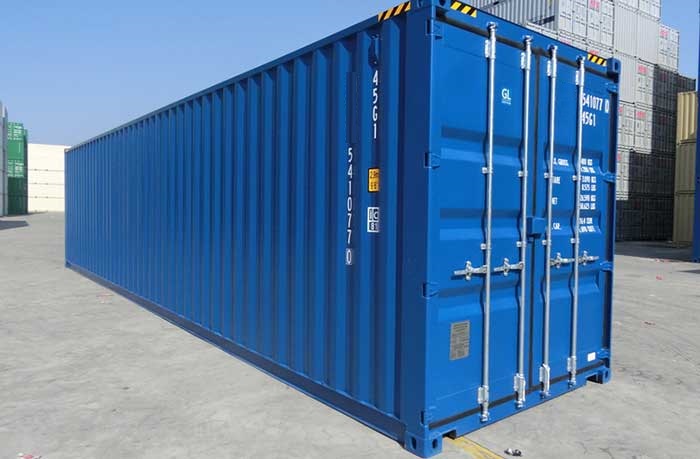 If you're transporting fresh produce, you have to look at what kind of a container can keep them safe for the entirety of the journey. There are special refrigerated containers just for that purpose making sure the produce stays fresh. You will come across many types of shipping containers. You need to have an idea about the reliability of the supplier that you're using to buy shipping containers. Check their references and the length of time they have been in business. The sizes for shipping containers vary and you will find that some of the most common sizes available for purchase are 20 foot and 40 foot containers.
While these are the most common, there are other sizes that can be used for your special purpose. If you're shipping bulky items, you need to look for spacious containers so that their safety is ensured. For suck uses, you will be able to find High Cube 40 foot and High Cube 20 foot containers. You need to check what kinds of containers there are for sale in your local area. The High Cube containers mentioned here allows a greater height than the normal containers. You have to check your budget when you're deciding which container to buy. There are some used shipping containers that you can acquire for a lesser cost. But the quality of the container should be evaluated before you make the purchase. If you're thinking of using the containers for a long time, it is better to buy new ones. You can meet up with the company representative when you're purchasing the containers so that you can clarify all of your queries.
Related posts:
What Are The Problems Of Owning A Store?